Heavy duty towing and recovery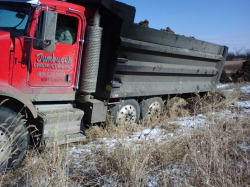 Big Daddy's Towing offers a great opportunity for our customers with our heavy duty services. We are recommended by truck dealers and independant shops and fleets in town for our prompt friendly service and knowledge of our industry and theirs also what it takes to keep our customers moving. We tow for all dealers in Lima and Most regional and national fleets many of them exclusively.

---
Heavy duty services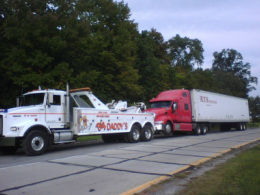 Semi towing local and long distance
Box truck or straight truck towing
Tractor and trailer combo towing
Winchouts, stuck in mudd or snow
Load shifts, coil lifts, equipment loading
Recovery work, rollovers, Trailer down in ditch,
Trailer lifting, or fell off truck,
Truck decking, swapouts

---
---
---
Who we are proud to work with
Trucks...