Proud to serve the Lima community for over 30 years!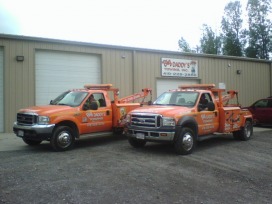 We are located just south of I75 exit 122 in Lima Ohio. With a fleet of 13 trucks to serve the people of Lima Allen County and the surrounding area. We offer a fair price and prompt response for those in need of our services.
Providing towing for police departments, car dealerships, repair facilities, rental car agencies, body shops, road clubs, national fleets, and many business fleets based right here in Lima Ohio. We pride ourselves in the ability to help keep our customers moving and productive.
From lockouts and flat tires to the car in the ditch or just in need of a jump we will be there 365 days a year and 24 hours a day. Customer satisfaction is our number one goal and as a team we try very hard to provide the best response times possible, with care and no damage to your vehicle. Thank you for visiting and letting us help in your unfortunate situation.
---
Car won't start and you dont know why, we can help!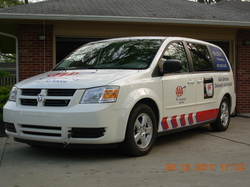 Big Daddy's can help with our NEW dedicated battery service vehicle! We can come to you anywhere in the area and do a full battery and charging system test. With the state of the art Midtronics battery scanner that checks your battery, alternator, and to check for any unwanted draw on the battery. We also carry a full line of batteries for foreign and domestic cars with a 6 year warranty, and we can install at your house in a flash!
---
Will anyone else come to your house and install a battery!
WE WILL!
---
---
Services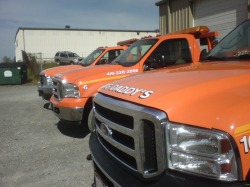 Light duty towing cars and pickups
Jumpstart/ dead battery
Lockout service/ keys locked in car
Gas delivery/ out of gas
Flat tire, change or repair
Winchouts/ stuck in ditch, mud or snow
Recoveries car in water, or accident
---
Tel: (419) 228-2886
Fax: (419) 229-1899

Office hours
Monday - Friday
8 a.m. - 5 p.m.
| | |
| --- | --- |
| Big Daddy'sYOUTUBE page below | |
---
Road Clubs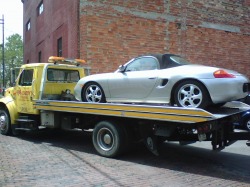 Road clubs have come a long way since they became popular years ago. These days you can get very affordable road clubs through your Factory new car warranty program or your auto insurance plan, in cell phone plans or even from a business that uses them for their networking capabilities. We proudly do most all road clubs as can be seen by the logos above and below.
Very often people call our offices and want to use these road club plans, but unfortunately we are not able to take these calls directly to our office, except AAA. There is usually a 1-800 number on the back of these cards, a person or automated recording will come on and you will have to give information about location, cross street, problem you are having, and what you want to do.
If you would like you can request Big Daddy's to be the provider to come out and help you with your car crisis, and we would be more than happy to respond once the call is dispatched to us from your roadclub.

---
AAA customers notice!
As of November 11, 2010 AAA providers are no longer able to accept a direct call from AAA card holders. You must now call the 1-800 number on the back of your card and contact AAA dispatch center, but dont forget to REQUEST Big Daddy's Towing to be your provider!!!! We are sorry for any inconvenience this may cause.
Home